Client success story - Global Law Firm
For almost two decades Quadrent has worked with Government, Institutional, and Corporate clients as a true investment partner. We are equipment agnostic and entirely focused on providing value by being different, better and simple to work with. This case study demonstrates how we delivered value in a meaningful way for this global law firm.
Background


A global corporate law firm, and a long-standing client of Quadrent, decided to provide mobility and flexibility to its staff across Australia by converting its end-user computer fleet from desktop computers to laptops. In light of the global developments driven by the COVID-19 pandemic, the value in proactively creating a flexible work environment has provided a significant return on investment for the firm. Apart from providing the master facility structure for the transition devices, Quadrent also assisted in the seamless transition of the first rollout into upgraded technology.
Challenge


The transition to laptops was driven by the need to provide staff with the latest technology and the organisational efficiencies that are realised through a flexible work environment. Before this could happen, however, the firm needed to overcome a key challenge — resource pressures. The firm had minimal time to find and track all employee computer assets across Australia, send people to package and remove these assets, clear user data and secure budget approval. This process had to occur before raising the purchase order for the new platform.
The rollout of the new platform occurred on a per-site basis to minimise staff disruption. With the entire process managed by Quadrent and the supplier, this reduced pressure on the client's internal staff resources.
Opportunity
Anticipating the pressure that time constraints would place on the firm, Quadrent's Relationship Director resolved this problem through proactive management of asset removal and rollout of the new assets. Quadrent used its network partners that are equipped to manage all stages of the asset lifecycle, ensuring all aspects were effectively managed for the client.
Quadrent organised and managed asset collection and transportation, data disposal and certified reporting on the old assets for a date that suited the firm.
The cost of this removal process was rolled into the lease structure for the new platform and assets to remove the need for separate budget approval – a common oversight by companies at the end of a lease term.
Outcome
The firm did not experience delays to their technology upgrade due to Quadrent's assistance.
Cost savings were achieved due to Quadrent's investment in the equipment and management of transitioning from the legacy environment.
The firm's productivity improved with staff able to access the latest technology and infrastructure.
The upgrade has greatly assisted the firm in dealing with the global disruptions that eventuated as a result of the COVID-19 pandemic.
The Total Cost of Ownership to the customer is lower than a standard outright Capex purchase.
---
At Quadrent, we provide our clients with software solutions designed to manage and report on leased assets. We work to deliver long-term cost-savings across your organisation and assist with all facets of equipment finance needs, from providing operating leases to asset management, IFRS 16 compliance and reporting. Our world-leading LOIS solution is designed to assist in creating a robust process that effortlessly guides you in accounting for all leases to maintain compliance with IFRS 16 and uncover hidden ROI savings within Leasing.
Discover how leasing can be a cost-effective and efficient way to access and manage the assets your business relies on.
Related Posts
You might also like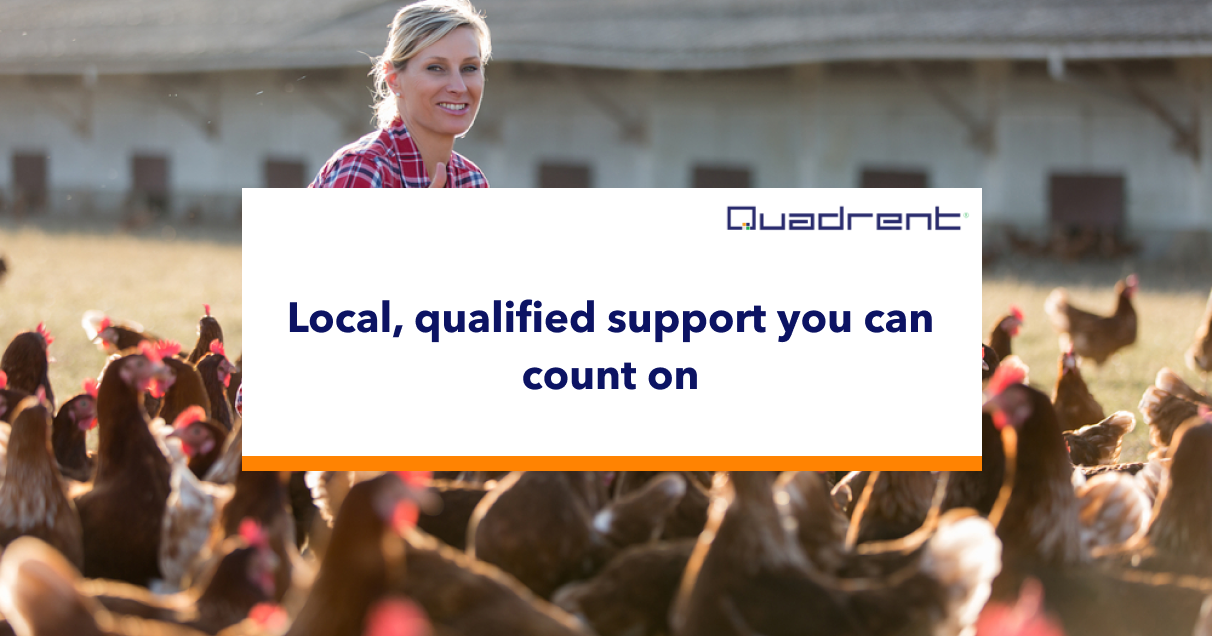 Client success story - Tegel
The Background Tegel are a New Zealand based chicken and poultry producer that own a greater than 50% domestic market ...