Be a Sponsor of Quadrent's 2021 Charity Golf Day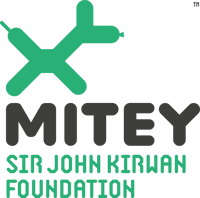 The 6th edition of Quadrent's Annual Charity Golf Day will be held on Friday 26th November 2021.
The day will be in support of the Sir John Kirwan Foundation, and the great work they do to support kids who suffer from mental health issues, using the Mitey coaching and toolsets to help embed mental health education into schools for Years 1-8.
It's a great chance to get together to spend the day on the course for a great cause!
ENTRY FEE
Sponsorship packages are available from $2,800 and includes a four ball, dinner, drinks and prizes.
Download sponsorship package information here.
Download event details and entry form here.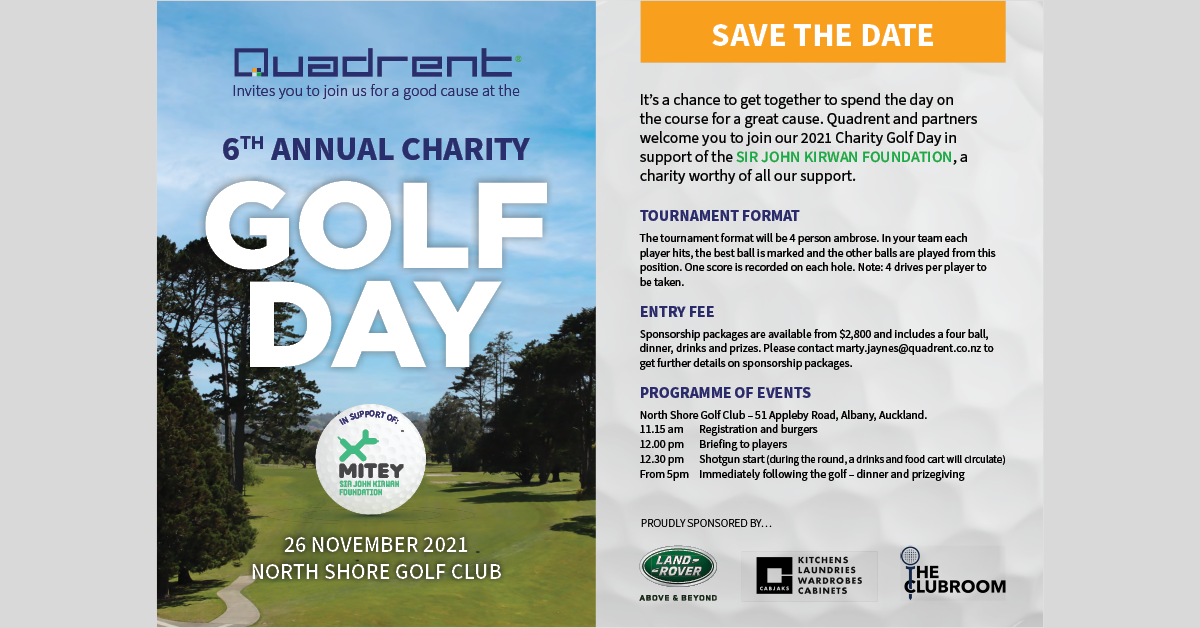 TOURNAMENT FORMAT
The tournament format will be 4 person ambrose. In your team each player hits, the best ball is marked and the other balls are played from this position. One score is recorded on each hole. Note: 4 drives per player to be taken.
PROGRAMME OF EVENTS
Venue: North Shore Golf Club – 51 Appleby Road, Albany, Auckland.
11.15 am - Registration and burgers
12.00 pm - Briefing to players
12.30 pm - Shotgun start (during the round, a drinks and food cart will circulate)
From 5pm - Immediately following the golf – dinner and prizegiving
For any further information, please contact Quadrent's Marketing Manager, Marty Jaynes at marty.jaynes@quadrent.co.nz or 027 298 2160.
Related Posts
You might also like