2019 Wrap Up!
The Quadrent team want to take a moment to thank you for your support this year and give you a brief update on the year that was 2019!
It was a big year for us, but we couldn't have done it without the support of our customers and valued partners.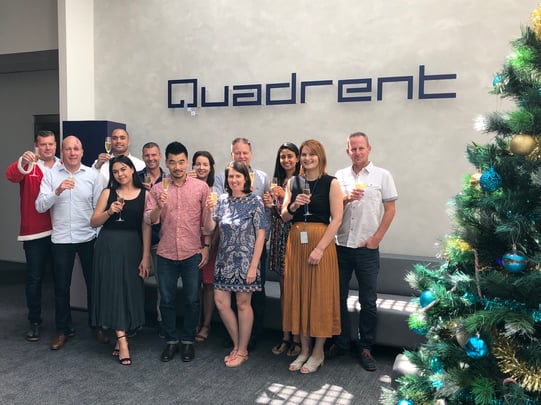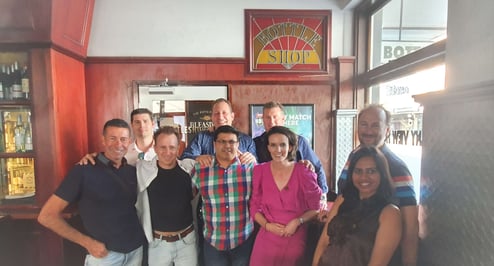 We'll keep this brief but here are a few of our highlights from 2019;
Quadrent has experienced strong growth across all sectors in both Australia and New Zealand, as we continue to help more and more clients with their business needs
We've welcomed 7 new faces to the team, 4 of which are in our growing Australian office
Our Lease Optimisation Information System – LOIS – onboarded its 60th customer earlier this year taking the assets being managed to $26bn with a goal of 100 new clients and $50bn being managed
We've developed and have just launched LOISlite – a managed service solution to help customers with less than 100 leases cost effectively navigate IFRS 16 compliance and resolve their asset management challenges
With our partners, we raised $32k for KidsCan (which raises much needed funds for kids living with poverty) via our annual Charity golf day
We are continually refining and improving our systems and services to proactively deliver a more consistent and predictable service to you
Lastly we've also refreshed the marketing of the business across ANZ and to clearly communicate how our different approach simply delivers better outcomes to our clients and partners.
Quadrent is a business built on its 4 cornerstone values of Knowledge, Commitment, Personality and Quality and we are truly proud to be Australasia's most trusted corporate equipment financier.
And, as we enter into our 19th year in business, our outlook could not be more exciting and we're very much looking forward to working with you in 2020.
Friday the 20th will be our last day in the office, returning the 13th of January to allow the team a well-deserved break – there will be a small skeleton team available to help with any urgent emails or calls on enquiry@quadrent.com.au or enquiry@quadrent.co.nz
Best wishes for a relaxing and safe holiday season!
The Quadrent teams!
Related Posts
You might also like