Do you like golf and making the world a better place... Sponsor our golf day
We're excited to be holding our fourth annual Quadrent Charity golf day at the North Shore Golf Club on the 22nd November 2019. Our chosen charity is KidsCan, who work in partnership with 740 low decile throughout New Zealand, reaching students who are most in need by ensuring they are fed, warm and healthy, allowing them to focus on the important things - their education and learning.
There are still sponsorship packages available which includes a team of four (ambrose). Registrations close on Friday 8th November 2019.
Participants from the 2018 event were saying:
"Another fabulous day out on the sunny green fields of the North Shore Golf Club. Such a great event to spend some quality time with like-minded clients & colleagues with the purpose of raising money for such a great charity."
"Always an enjoyable event especially when your team takes out some of the excellent prizes on offer!"

Download your Registration Form now!
Email your completed registration to: enquiry@quadrent.co.nz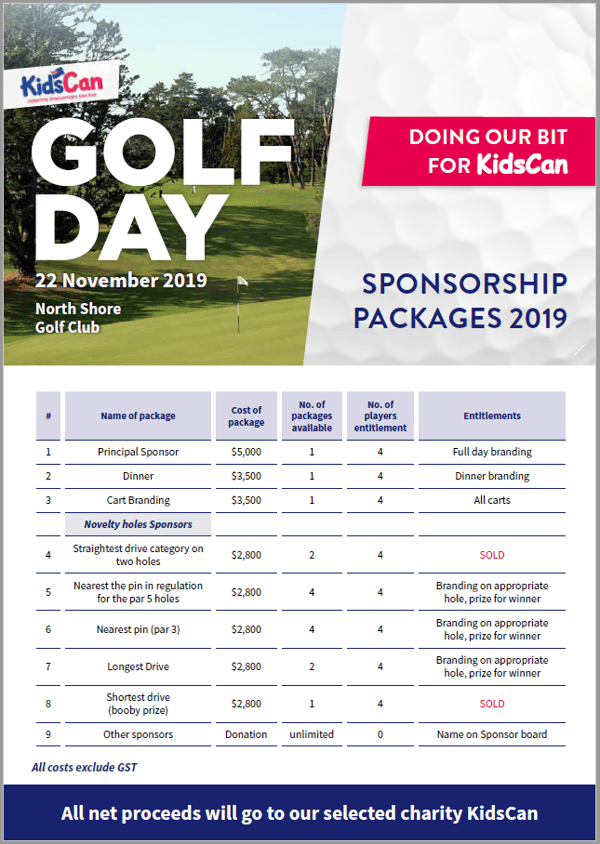 ---
Quadrent is Australasia's leading and most trusted equipment financier and lease portfolio software provider. We enable you to deliver your technology solution via a leasing structure, and manage and report on your lease & asset portfolio for compliance with IFRS 16. Find out more about our services.
LOIS provides you with a consolidated view of all leases within your business structure and full IFRS 16 compliance, whether it be one entity or a global corporate. LOIS refers to Quadrent's Lease Optimization Information System, which is a fully integrated portfolio and asset management tool for all your IFRS16 lease accounting compliance. We operate it under a master agreement. Plus, we're the only supplier in Australasia. Read more about LOIS.
If you're interested in understanding more about IFRS 16 Compliance and LOIS, here are a couple of resources we can provide:
Related Posts
You might also like