Quadrent charity golf day - Save the date 27th Nov 2020
2020 will be our 5th year of running our Annual charity golf day - and what a year it has been.
Quite aptly, tor the first time the proceeds of the Golf Day will go towards the Sir John Kirwan Foundation. The foundation's focus is to build a programme that educates New Zealanders to better understand mental health and how to manage it.
Please mark in your calendars Friday the 27th of November as a day to support a meaningful cause, whilst enjoying a day on the course with friends, colleagues and rivals.

Sponsorship packages are available from $2,800 which includes a team of four. We would love your company and support so please reach out to secure your teams spot.
Contact: enquiry@quadrent.co.nz
Click here to download our flyer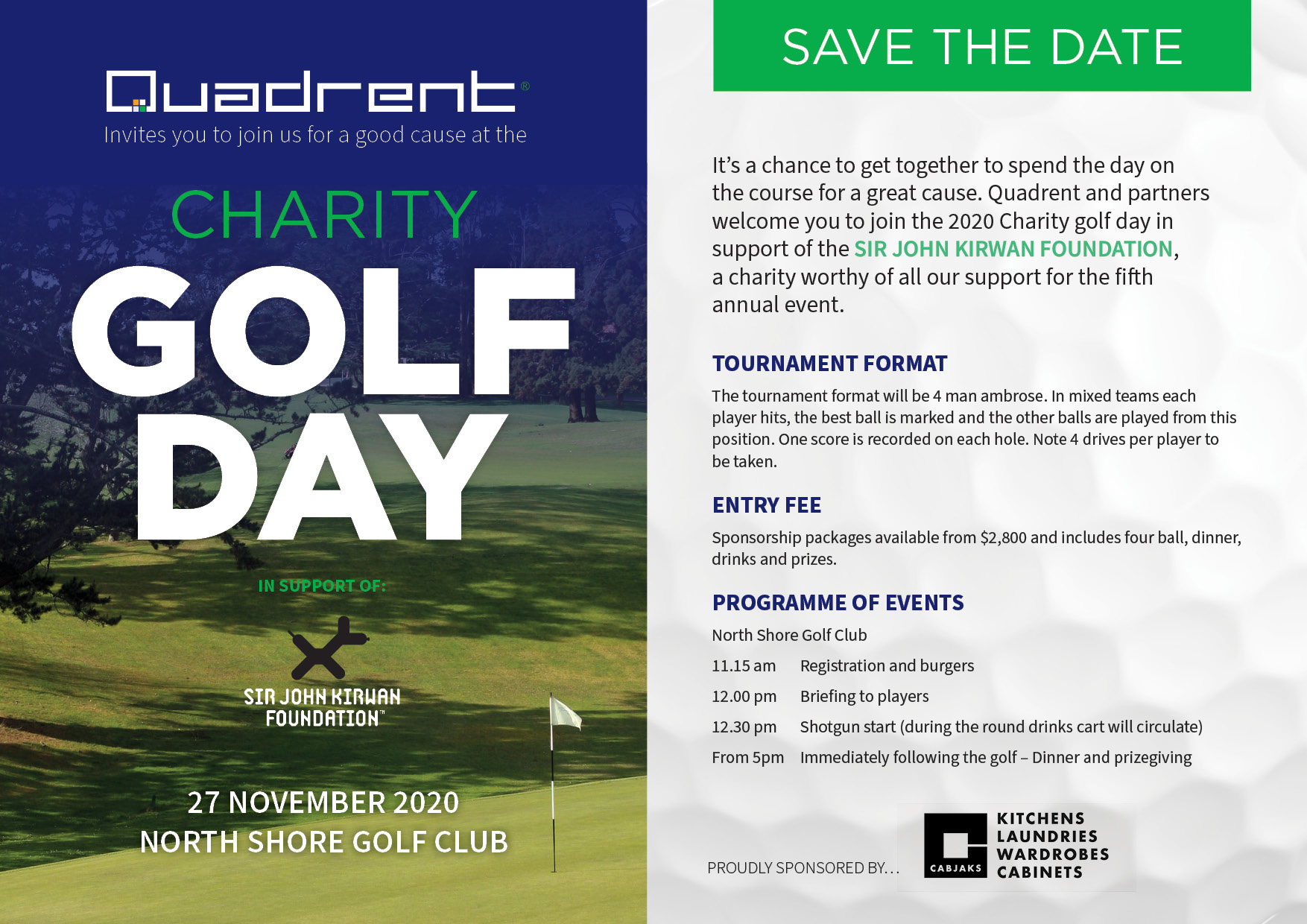 ---
Quadrent is Australasia's leading and most trusted equipment financier and lease portfolio software provider. We enable you to deliver your technology solution via a leasing structure, and manage and report on your lease & asset portfolio for compliance with IFRS 16. Find out more about our services.
LOIS provides you with a consolidated view of all leases within your business structure and full IFRS 16 compliance, whether it be one entity or a global corporate. LOIS refers to Quadrent's Lease Optimization Information System, which is a fully integrated portfolio and asset management tool for all your IFRS16 lease accounting compliance. We operate it under a master agreement. Plus, we're the only supplier in Australasia. Read more about LOIS.
If you're interested in understanding more about IFRS 16 Compliance and LOIS, here are a couple of resources we can provide:
Related Posts
You might also like