New faces in our New Zealand team
Quadrent is pleased to welcome a few more faces to the New Zealand team; Arnold Dcruz and Lauryn Tokana.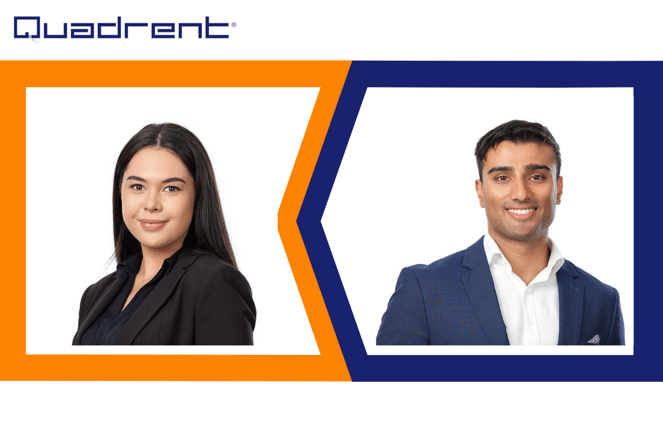 Arnold joins as a highly skilled Account Manager. He has a background working in structured finance and enterprise technical sales across Asia and New Zealand, having worked in varying sectors including international banking, tier 1 software and healthcare. Arnold is able to design and manage asset financial solutions for Government and Corporate clients, who benefit from Quadrent's nimble and innovative approach.
Lauryn joins as a true administrative professional - focusing on keeping us on track. Lauryn has years of experience working in critical support roles within the finance, engineering and legal sectors. Lauryn excels at client relations, keeping her finger on the pulse to ensure our clients have the best experience.
Quadrent is thrilled to have them both on board.
---
Quadrent is Australasia's leading and most trusted equipment financier and lease portfolio software provider. We enable you to deliver your technology solution via a leasing structure, and manage and report on your lease & asset portfolio for compliance with IFRS 16. Find out more about our services.
LOIS provides you with a consolidated view of all leases within your business structure and full IFRS 16 compliance, whether it be one entity or a global corporate. Read more about LOIS.
If you're interested in understanding more about IFRS 16 Compliance and LOIS, here are a couple of resources we can provide:
Related Posts
You might also like