Quadrent appoints new General Manager, New Zealand
Quadrent are thrilled to announce the appointment of Gary Nalder as General Manager, New Zealand.
Gary joins the team with over 20 years of experience in senior management and executive roles within the financial services industry. He will be responsible for managing a team of leasing professionals and the day-to-day running of Quadrent's New Zealand equipment leasing business.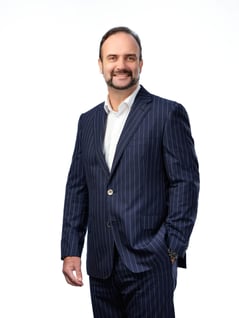 Gary has a proven track record of developing and executing strategic plans and originating new opportunities that have created value and sustainable benefits for his customers, particularly SMEs, large corporates, government organisations and education providers.
Commenting on his appointment Gary said, "I have observed Quadrent over many years and have been impressed by their level of knowledge, expertise, personality and quality. I enjoy working with customer-centric teams that are passionate about delivering the best possible outcomes for their customers and am excited to be part of the Quadrent team and their future plans."
Quadrent CEO, Martyn Masterson added, "Gary brings specialised expertise in asset finance and leasing across a diverse range of industry sectors, which will be of great value to our customers.
"At Quadrent we have always taken a long-term view when it comes to building relationships. Therefore, we are always looking to attract people to our business that share our values and empower them to do the best job they can, so they make a difference to those they interact with. Gary's appointment is a great example of this, and I look forward to him helping us drive our New Zealand business to the next level."
Related Posts
You might also like