ESG Reporting- The Full Story, or Just the Good Story?
PwC Australia have released an in-depth analysis of the maturity of ESG reporting across Australia's top 200 companies.
They found that there is progress even given the lack of universally adopted standards and regulatory guidance on ESG reporting. However, alongside notable pockets of excellence across select ESG matters, their analysis revealed a more nuanced picture where progress is still lacking in critical areas. In particular the lack of assurance of the underlying data in ESG reporting.
Today, the increased sophistication of investors and other stakeholders is raising the bar on ESG reporting, with companies often playing catch up against these continually increasing expectations. Furthermore the difficulty of getting reliable, non-estimated objective data makes avoiding "greenwashing" even more difficult.
Interest in financial-grade ESG information continues to grow among a broadening group of stakeholders yet to be convinced that companies have a credible and sustainable economic model. Furthermore, companies are still struggling to do meaningful ESG reporting without significant investments in both time and resources.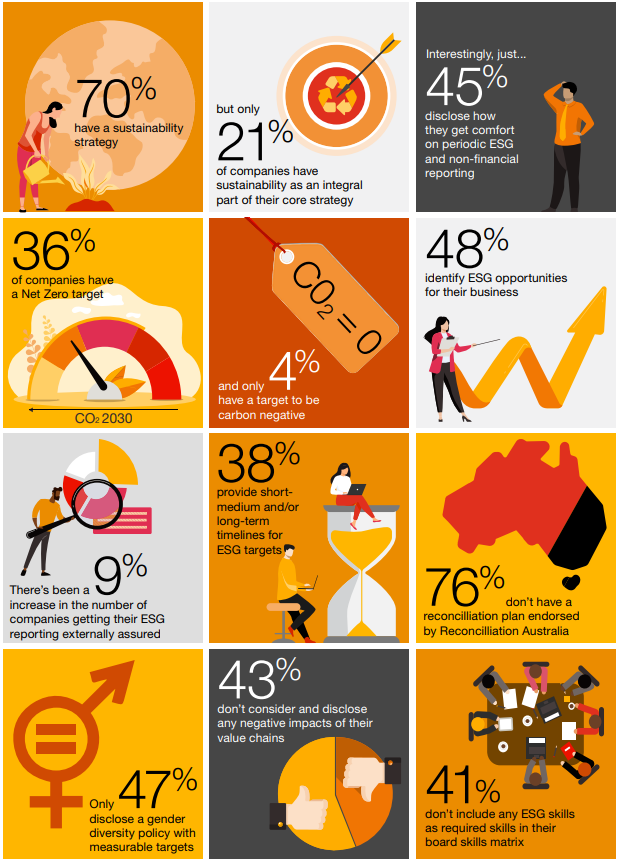 Image credit: PwC Australia
Related Posts
You might also like