IFRS 16 draws ever closer
The adoption deadlines for IFRS 16 compliance for organisations is a very real and imminent reality, meaning trillions of dollars' worth of operating lease commitments will now appear on balance sheets across the world. The new guidance arose with the intention of improving on the financial reporting of all lease transactions, including the leasing of aircraft, property and equipment but it does leave CFO's with the situation of meeting the accounting standard in a timely way.
Organisations can't hide from the fact that IFRS 16 is now the new normal!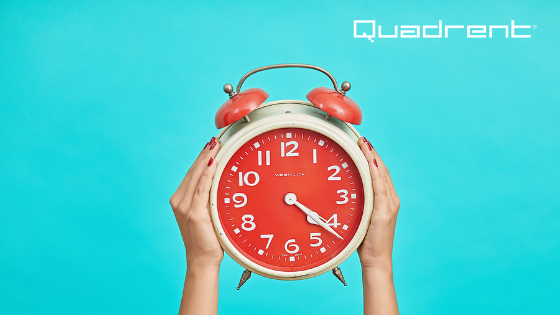 With such a tight deadline it is key that organisations understand the challenges and plan to meet and manage them to ensure on-time compliance. Using our Software as a Service product LOIS, Quadrent has been able coach and guide over 50 ASX, NZX, Institutional, Multinational and Government clients across Australia and New Zealand through the process, with the platform now managing over 26,000 leases and $30b worth of assets.
In addition to providing an IFRS 16 solution, we can bring our own expertise to your balance sheet to ensure your organisation is making the most out of changes that IFRS 16 brings, such as exemptions etc. For example, after IFRS 16 adoption, Sales and Lease back arrangements become problematic, so there is a window of opportunity to tidy up Low Value assets (of which most technology assets are) enabling you to release cash, reduce administration, centralise control and tidy up the balance sheet.
If your company still has the seemingly insurmountable challenge of meeting IFRS 16 compliance and requires some expertise and guidance, we would love to have a chat. Let's have a conversation
---
Quadrent is Australasia's leading and most trusted equipment financier and lease portfolio software provider. We enable you to deliver your technology solution via a leasing structure, and manage and report on your lease & asset portfolio for compliance with IFRS 16. Find out more about our services.
LOIS provides you with a consolidated view of all leases within your business structure and full IFRS 16 compliance, whether it be one entity or a global corporate. LOIS refers to Quadrent's Lease Optimization Information System, which is a fully integrated portfolio and asset management tool for all your IFRS16 lease accounting compliance. We operate it under a master agreement. Plus, we're the only supplier in Australasia. Read more about LOIS.
LOISlite is a cost effective IFRS 16 / AASB 16 solution that negates the need for internal resource and a full system, while still using a proven platform. Find out more here.
If you're interested in understanding more about IFRS 16 Compliance and LOIS, here are a couple of resources we can provide:
Related Posts
You might also like