Client success story - Tegel
The Background: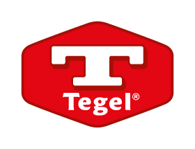 Tegel are a New Zealand based chicken and poultry producer that own a greater than 50% domestic market share, with frozen meats also exported around the world.
Initially, when Tegel transitioned to IFRS 16 their finance team completed the complex calculations for their compliance in Excel spreadsheets, but they knew that would not be sustainable for their year-end requirements. Therefore, they began researching for a more sophisticated solution, and a local IFRS 16 accounting compliance software provider was introduced to the business. While team members had heard good things about this provider, Tegel, like many other organisations were at an early stage of IFRS 16 adoption and didn't really know what they were looking for in a lease accounting software system.
After implementation was completed, it became apparent that a lot of backup calculations and work outside the system would be required to feel comfortable with the numbers it produced. Additional work was also needed following Tegel's first IFRS 16 audit before the accounts could be finalised. They became frustrated when their opening balances did not reconcile to prior closing balances, following lease modifications, and the finance team struggled to justify to the auditors how the final numbers were calculated. The reason for this was that there was no detailed ROU asset report which broke down the balance from the start of the period to the end. Technical accounting support was not forthcoming and when they asked for advice, they would have to wait weeks for any feedback on issues raised.
The longer issues progressed, keeping up to date become more and more complicated. Eventually, Tegel's auditor had to give them guidance that they accepted, which basically meant they were still doing manual calculations. Tegel also wanted to start reporting monthly but knew the system would not handle that, so they could only work on an annual basis.
After a similar experience in year two, they started talking to their auditors again for advice on different IFRS 16 lease accounting software solutions. Being a small finance team, the resources and time they were spending finding and fixing issues to make the reporting work was becoming too expensive.
The Change
With the benefit of hindsight and experience, Tegel set about researching the alternative options presented by their auditor. This time they used a weighted scorecard to assess the engine (40%), innovation not just around reporting (20%), price (20%) and security (20%).
In the end, LOIS was the lease accounting software solution that everyone in the team was happy with. They found the system was user friendly and self-explanatory. Tegel were impressed with the functionality of the LOIS engine, they could:
close off the sub ledger from the previous period,
disclosure notes were available, and
an IFRS 16 report could justify the numbers.
On top of this, they were impressed at the accounting knowledge of the LOIS team, both during the various demos and during our webinars where they gained a lot of insights.
During the implementation process, they were given confidence with the support they received from the LOIS team of CA qualified consultants who could speak the same 'accounting language'. This meant Tegel didn't have to keep repeating themselves.
The Outcome
Since the LOIS implementation, Tegel's IFRS 16 compliance process has become a lot faster. Previously, it took five days to complete IFRS 16, draining a lot of time and resources. Only once IFRS 16 was completed could they finalise their stat accounts.
Now they can complete IFRS 16 in one day and they have more confidence in the numbers being populated into their reporting. They have significantly fewer sense checks, as they now have full visibility over all the calculations and transactions. With a full updated amortisation schedule following each modification to a lease, they can see how the ROU asset and lease liability are calculated and justify the transactions in the general ledger. Additionally, they can work with the LOIS team for proof of calculations, plus provide their auditors with a log-in to LOIS so that they can independently work through the information as needed.
Moving forward Tegel are looking to produce monthly IFRS 16 reporting, and their treasury accountants will take advantage of LOIS and use it to do their forecasting (rather than via spreadsheets).
Working with the LOIS team was such a breath of fresh air! To have CA qualified lease accounting experts who speak our language and understand how lease accounting works, meant we didn't have to keep giving them the background to any IFRS 16 questions we had. This gave us full confidence that we would be on the right track come audit time.
Jooey Lau, Financial Accountant
---
At Quadrent, we provide our clients with lease accounting software solutions designed to manage and report on leased assets. We work to deliver long-term cost-savings across your organisation and assist with all facets of equipment finance needs, from providing operating leases to asset management, IFRS 16 compliance and reporting. Our world-leading LOIS lease accounting solution is designed to assist in creating a robust process that effortlessly guides you in accounting for all leases to maintain compliance with IFRS 16 and uncover hidden ROI savings within leasing.
Discover how leasing can be a cost-effective and efficient way to access and manage the assets your business relies on.
Related Posts
You might also like