Client Success Story - BlueScope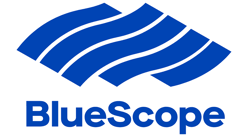 The Background:
BlueScope is a provider of innovative steel materials, products, systems and technologies, headquartered in Australia with operations spread across North America, Australia, New Zealand, Pacific Islands and throughout Asia.
Due to the size and nature of the business, BlueScope are operating multiple ERP systems across their global locations. Additionally, their large lease portfolio led them to the conclusion that the implementation of the new IFRS 16 accounting standard was going to be a huge undertaking.
Having multiple ERP systems integrated across their subsidiary companies meant BlueScope needed a cost-effective, stand-alone software solution that could be centrally implemented, but accessed on a decentralised basis, across the whole group. They also required a simple to understand system that could be utilised by anyone in any location.
The Implementation
One of the challenges BlueScope faced was ensuring employees could determine what was a lease and what wasn't, and then entering the information correctly. Because LOIS is simple to use and very intuitive it meant employees who aren't accountants could do this themselves once trained, spreading the implementation workload.
BlueScope's decentralised approach is achieved via LOIS ledgers set up for the different entities. These are then able to be rolled up and consolidated by BlueScope's global financial consolidation tool, giving the central finance team total control to ensure the accuracy of the data.
The LOIS implementation gave BlueScope the opportunity to build one global lease database, creating increased lease visibility, while taking care of the IFRS 16 accounting with ease and allowing their auditors to efficiently undertake their audit work.
Furthermore, all LOIS reports are Excel-based giving BlueScope the flexibility needed to tailor the reporting to their needs depending on the ERP system.
The Rollout
Due to the complex nature of BlueScope's geographical operations and the number of different ERPs used, the central finance team knew that the best way to roll out LOIS would be to standardise the training for different regions, but have individual ledgers for each entity so that they could be mapped as required by the specific ERP.
Therefore, the LOIS support team conducted an intensive face-to-face training session with the central finance team to ensure they understood all the ins and outs of the entire system.
Following this, the LOIS user manual was customised to include judgments and the specific process that needed to be followed for each business unit. The central finance team then physically delivered this customised training to each region.
Because BlueScope adopted their IFRS 16 reporting approach well before the transition deadline, this meant the team was well-prepared and able to invest the time and resources into training up different regions.
"Hayley has been great to work with! She has been extremely proactive, suggesting ways we can optimise our use of LOIS to add value to our business. She knows our business well and her lease accounting knowledge allows her to provide a high-standard of support when required."
Sonya Lalzad, Group Financial Accountant
The Outcome
Implementing LOIS had an extremely positive outcome and made BlueScope's IFRS 16 transition as smooth as possible, as well as giving them an early indication of their future balance sheet impact.
BlueScope now uses LOIS as a forecasting tool to see what leases are dropping off, and which will be added and/or renewed. This makes life easier for the central finance team as they have security that the projected numbers are accurate when reporting to the Board.
They also saved on their IFRS 16 compliance costs, as they did not have to find and implement a separate IFRS 16 solution for each of the different ERPs which would have been an expensive and time-consuming exercise.
Finally, the efficiency of a standardised process means that finance users globally don't waste time every month completing the required IFRS 16 compliance and can focus on other value add tasks.
---
At Quadrent, we provide our clients with a software solution designed to manage and report on their leased assets. Our world-leading SaaS solution, LOIS, is designed to assist in creating a robust process that effortlessly guides you in accounting for all leases to maintain IFRS 16 compliance and uncover hidden ROI savings within leasing.
Related Posts
You might also like