NRMA chooses LOIS for IFRS 16 compliance
Quadrent, an Australasian leasing and consulting firm with nearly 20 years' experience, is excited to announce that NRMA, one of Australia's leading transport and tourism organisations who has been keeping people moving for 100 years, has chosen LOIS as the solution for transitioning to the new leasing standard IFRS 16.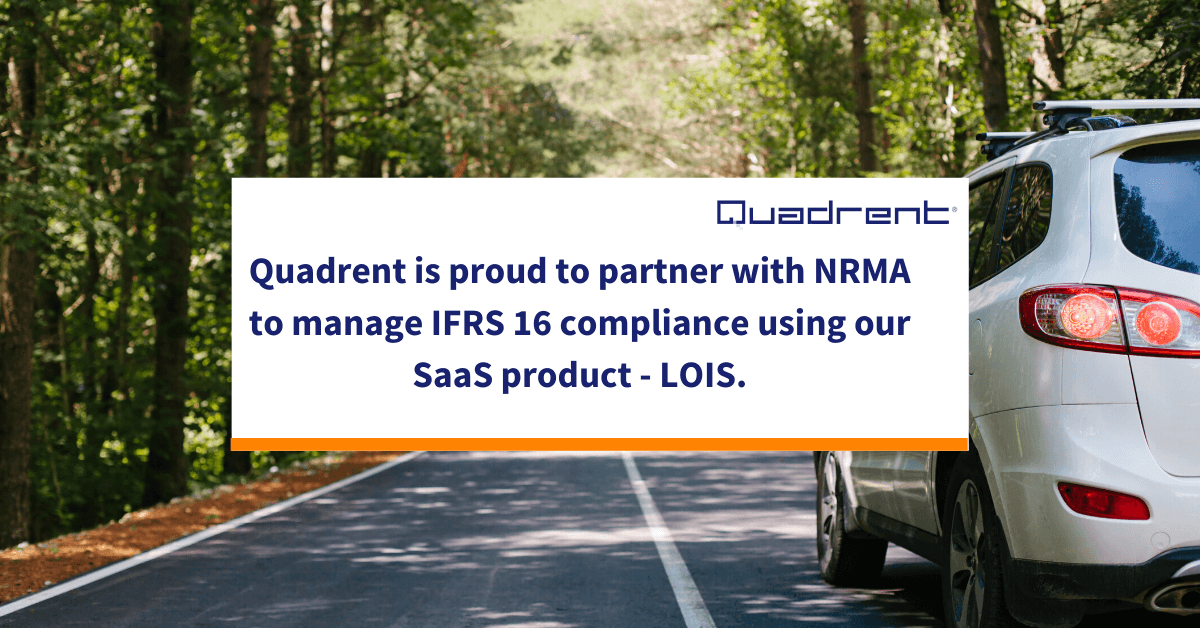 NRMA were looking for a secure and comprehensive IFRS 16 compliance solution for their material leasing portfolio. In addition to compliance, LOIS also provides a simple, easy to use and intuitive SaaS tool that can not only support the transition to the requirements but the ongoing business as usual accounting impact of a varied portfolio.
As stated by NRMA; "With Quadrent's core leasing knowledge and the LOIS team's specialist accounting background we are able to leverage the functionality of the LOIS lease accounting platform in order to quickly deliver a full service solution for the IFRS 16 changes throughout the transition and in the future."
Even with the challenges of COVID 19 lockdown, Quadrent is pleased to have onboarded clients during this time and is close to 100 clients within Australasia.
---
Quadrent is Australasia's leading and most trusted equipment financier and lease portfolio software provider. We enable you to deliver your technology solution via a leasing structure, and manage and report on your lease & asset portfolio for compliance with IFRS 16. Find out more about our services.
LOIS provides you with a consolidated view of all leases within your business structure and full IFRS 16 compliance whether it be one entity or a global corporate. Read more about LOIS.
If you're interested in understanding more about IFRS 16 Compliance and LOIS, here are a couple of resources we can provide:
Related Posts
You might also like