The technology trends that will define 2021
2020 has been defined by disruption, and technology has profoundly impacted the way that organisations have been able to adapt, pivot and change in a world of unprecedented change. This article discusses Gartner's latest report on the Top Strategic Trends for 2021, and what this means for technology and asset management as we move into 2021.
The overarching trends of 2020 fall within three themes;
People Centricity; whilst the pandemic as radically changed the way people work and interact. Arguably it has highlighted to an even greater extent that people are the center of a business, and they need the right technology and digital processes around them in order to be supported.
Location independence; in ways never experienced before, physical location has become less and less relevant. Employees, customers, suppliers, and organisational ecosystems have required the technology shift to not only support but foster this new version of business.
Resilient delivery; volatility is the new normal, organisations that can continue to deliver, pivot and thrive in this environment are well placed to weather the storm.
As addressed by Gartner here is a summary of the 9 trends smart organisations are focussing on in 2021;
Internet of Behaviours; described as the digital dust of people's lives, it is the thousands of minute digital footprints that individuals leave behind, from a range of sources ranging from commercial customer data to social media or facial recognition. When this data is collated and analysed, it can become increasingly insightful and sophisticated and can be used to influence behaviour.
Total experience; Total experience combines the previously disparate disciplines of Multiexperience (MX), Customer Experience (CX), User Experience (UX) in order to create a more profound overall experience for customers. By delivering a total experience, organisations can truly differentiate themselves against competitors, and lean into the challenges presented by a COVID-19 environment.
Privacy enhancing computation; data protection and privacy has dominated the global conversation and will continue to have elevated importance in the years. Organisations that leverage privacy enhancing computation including: hardware trusted execution environments; federated machine learning and homomorphic encryption will stand to thrive. Put simply, as the volume of data grows, there is an increasing need to protect this data. Organisations that can safely store and share this data will be in demand.
Distributed cloud; the existing public cloud services that we've known to date are pivoting in order to deliver the service at the point of need (ie – to different physical locations). This helps with latency issues, and also privacy regulations that require certain data to remain in a specific geographical location. It allows customers to benefit from public cloud and avoid costly and complicated private cloud solutions.
Anywhere Operations; this trend refers to an IT operating model that can support customers, employees and business services from anywhere and at any time. The raison d'etre is "digital first, remote first". The experience must also be value adding and cumbersome free. Delivering this service will require transformational shifts in technology infrastructure, management practices, security, governance, and employee and customer engagement models.
Cybersecurity mesh; Alongside data protection, cyber security will attract the attention of leaders around the globe. Cybersecurity mesh is the architectural approach to scalable, flexible and reliable cybersecurity control. This infrastructure enables both users and devices to securely access and use any digital asset, irrespective of location. It is critical that security infrastructure keeps pace with technological advancements and companies that maintain their diligence regarding security without hindering growth will be set to thrive.
Intelligent composable business; with the advent of COVID-19, business processes were either stretched or simply broken. The move forward position must focus on architecture that;
Enables better access to information
Can extend that information to deliver new insights
Is composable, modular and can change and respond more quickly as decisions are made
Plasticity is key to the future of a composable business
Artificial Intelligence (AI) Engineering; the focus on robust AI engineering practices moving forward will facilitate the performance, scalability, interpretability and reliability of AI models. Without AI engineering, most organizations will fail to move AI projects beyond proofs of concept and prototypes to full-scale production.
Hyperautomation; businesses with a focus on hyperautomation will constantly look for business and IT processes that can be automated using tools like AI, machine learning, event-drive software, or robotics. Digital acceleration has been augmented with COVID-19 which forced the hand of remove, digital first operations. Organisations that put aside or overcome their organisation debt, which includes technical, process, data, architecture, talent, security and social debt will benefit.
So that businesses can achieve both desires of having the right technology footprint to achieve the 'new world' requirements, and not make large CAPEX outlays to preserve cash and current funding facilities, companies are looking at Alternative Payment Options , such as leasing/rental as a way to activate their plan B.
There are five immediate benefits of Alternative Payment Option which can helps businesses navigate the next phase of transformation. These include;
Preserving and building cash reserves

Releasing locked up capital via a Sale and Lease back model

Cost effective solution to acquiring critical equipment

Guarding against technology obsolescence

Flexibility on the use of the equipment at the end of term
To help you truly understand the pros and cons of leasing, Quadrent has released a whitepaper as a comprehensive guide.
---
At Quadrent, we provide our clients with software solutions designed to manage and report on leased assets. We work to deliver long-term cost-savings across your organisation and assist with all facets of equipment finance needs, from providing operating leases to asset management, IFRS 16 compliance and reporting. Our world-leading LOIS solution is designed to assist in creating a robust process that effortlessly guides you in accounting for all leases to maintain compliance with IFRS 16 and uncover hidden ROI savings within Leasing.
Discover how leasing can be a cost-effective and efficient way to access and manage the assets your business relies on.
Related Posts
You might also like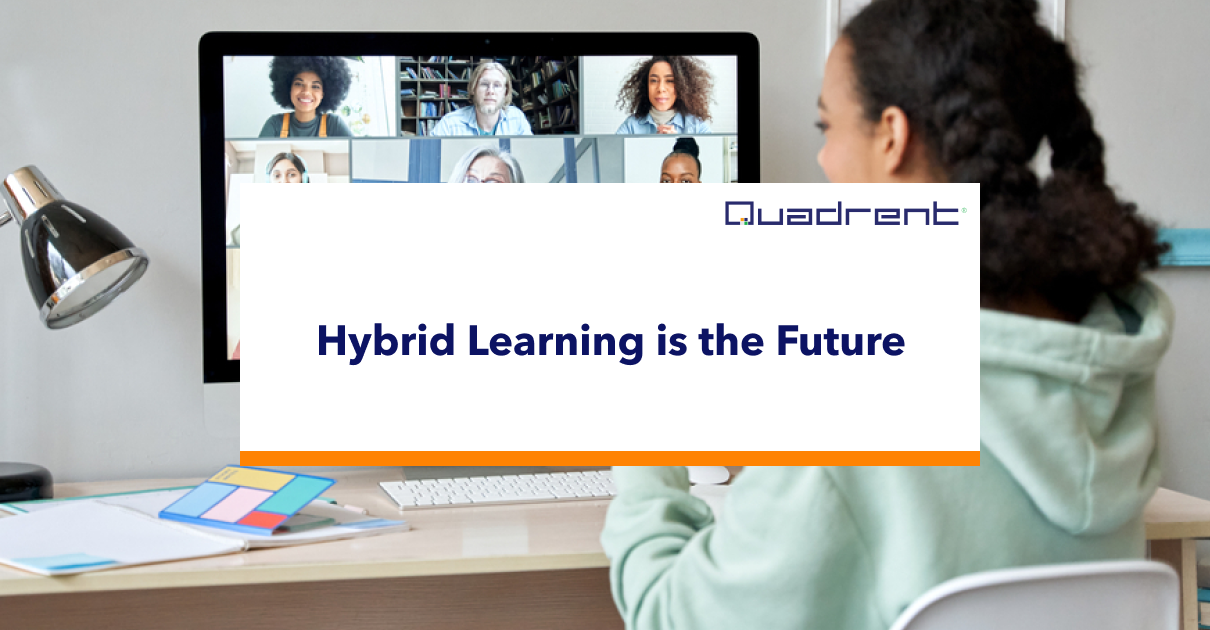 Hybrid Learning is the Future
If COVID-19 taught schools, teachers, parents, and students anything, it's the fast pace at which people sometimes must ...