Sustainability Through Leasing: Rethinking How You Dispose Your Business's Assets
Throughout COVID-19, organisations have increased their spending on technology to enable their people to work remotely. According to the 2020 CIO survey conducted by Harvey Nash and KPMG, they spent an extra USD15 billion per week on technology to address the impacts of the first wave of the pandemic.
With this increased spending came a rapid increase in the number of assets in circulation around the world. Which begs the question: if all these additional assets aren't disposed of safely and correctly, what is the impact to our environment?

Currently, sustainable business practices have been focused on energy efficiency and carbon footprints. However, the release of toxic chemicals from electronic waste (e-waste) and the resulting contamination of landfill sites will also present a significant reputational and environmental risk for organisations that use large amounts of technology.

Leasing your technology can address this risk, while also providing a range of financial benefits such as reduced capital expenditure, improved cash flow and lower end of life operating costs.

Independent analysis has shown that leasing technology significantly reduces the amount of e-waste going into our landfills when compared to owning technology outright. This is primarily because leasing enforces better discipline around the timely replacement of technology, meaning leased assets are significantly more able to be resold, repurposed and not e-wasted. Furthermore, redundant technology is placed securely in the hands of experts with the ability to re-use and recycle technology, rather than e-wasting.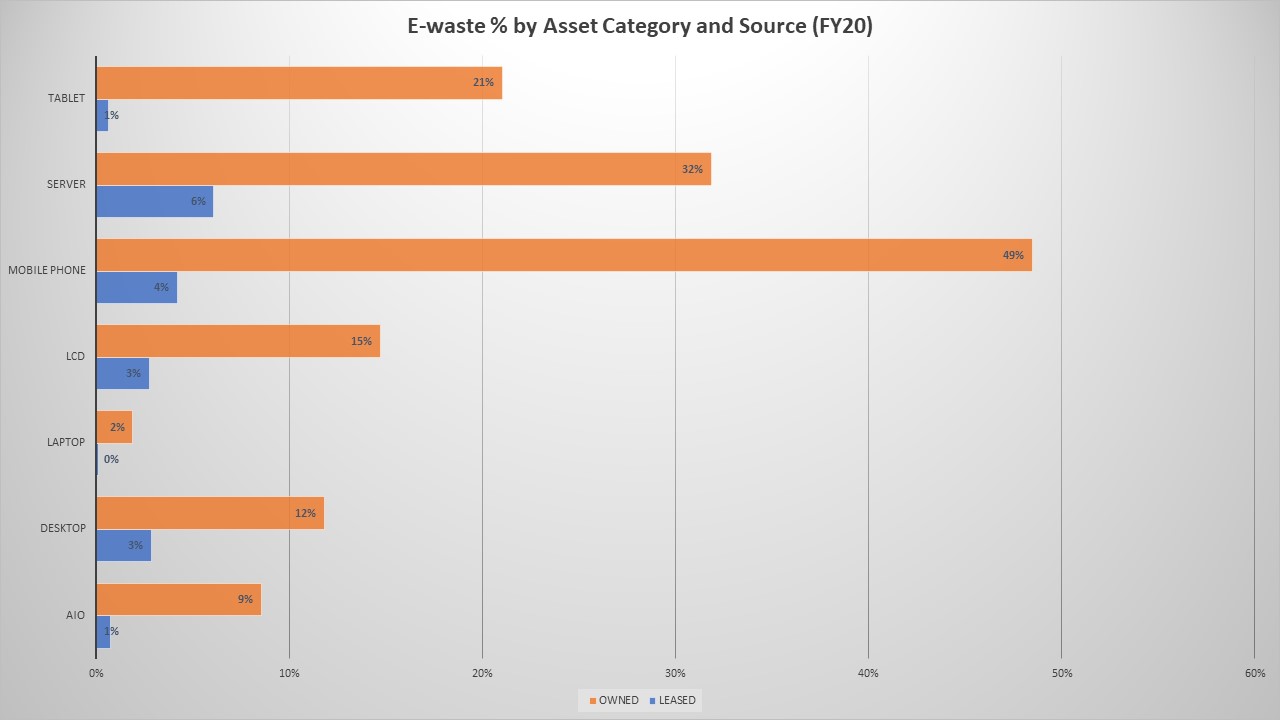 Source: BMS-IT
Unlike traditional ownership , leasing can be more sustainable as it is focused on managing the technology lifecycle as part of the circular economy. Your organisation may only get the best of technology over a three to four year period before upgrading, but that doesn't mean it can't be reused elsewhere. Leasing uses viable secondary markets to extend the useful life of technology by making it available to people that often can't access or afford new. This ensures you are demonstrably committed to sustainability when it comes to your use of technology, while benefiting the environment and those who can access it in the secondary market.

Traditionally, leasing has been reviewed from a financial point of view to better balance sheets and reserve lines of credit for business growth opportunities.

However, as Environmental, Social, and Governance (ESG) expectations continue to grow, global accounting and reporting standards will create more compliance obligations for finance teams. ESG refers to a breadth of non-financial factors (though many of which have demonstrable financial impacts) that organisations are increasingly using in decision making. Although ESG is becoming the acronym of choice, others may refer to it as Corporate Responsibility and Sustainability.

The IFRS Foundation is expected to provide an update, including a roadmap and timeline, on global ESG standards in the second half of 2021. These standards are likely to include specific sustainability reporting requirements. Organisations that act proactively will reduce the risks and costs associated with transitioning to the new standards. Therefore, mindsets must change very soon to understand how financial decisions will impact ESG, rather than purely based on financial metrics.

I believe it's time for finance teams to view leasing with a different lens and to get ahead of these inevitable changes. Finance professionals now need the knowledge and skills to incorporate environmental and social factors into their decision making. This is a steep learning curve for us all but what better time to start than now?
Related Posts
You might also like