Inspiring Students With Hope for the Future and Addressing Fear
The isolation, uncertainty and fear associated with COVID-19 has been a challenge for adults, let alone young people who don't have the perspective that often comes with age and life experience. For senior students, in particular, the final year of schooling is often a time of excitement and possibility. Of course, there are stressors too, such as grades and identifying what one may want to do once they graduate. However, the fun of celebrating and possibilities of the world can be a welcome balance to the pressures of senior schooling.
How has COVID-19 Affected Senior Students?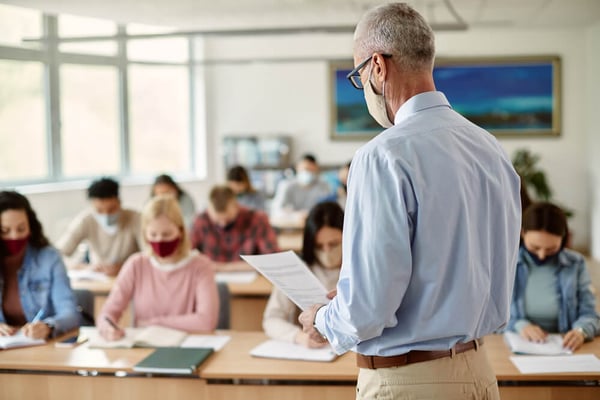 Before COVID-19 happened, the possibilities for senior students may have included the potential for a gap year, attending university overseas, celebrating with friends and family, attending the school's traditional graduation ceremonies and celebrations, and enjoying the coming-of-age that is finishing high school. With many of these rite of passage experiences looking a little different or not happening at all due to restrictions and lockdowns, it can be easy for young people to lose a sense of hope for the future. This is where it's critical for your school's counsellor and support staff to spend time with senior students either one-on-one or through a more coordinated program of group sessions.
What are the Benefits of Establishing Wellbeing Programs?
The objective of establishing programs to assist in looking after the mental health and wellbeing of your students is to provide a safe space where students feel free to share what is on their minds and learn any valuable tools that can help them gain perspective and build resilience. While your school may likely have these programs in place already, now may be the perfect time to check in with your senior students as they embark on their final year of schooling. It may not be the same exciting time they've seen their predecessors enjoy, but it doesn't mean they can't learn some tools that will give them some renewed hope and energy for the future.
We're committed to your school's needs and understand the necessary time, energy and focus that's required to help your senior students successfully complete their final year of schooling. Our education sector expertise and straightforward finance solutions can help you provide the best technology, so you've got the resources to dedicate to other important areas as well. Click here to learn more.
Related Posts
You might also like