Technology Can Be the Driver of Innovative Classrooms and Individualised Learning
As technology has become a more prominent part of schooling, classrooms have become more innovative. A key trend arising from this innovation is the demand for a more individualised learning experience. According to McCrindle Research's, The Future of Education report, nine in ten educators and parents think schools should provide an individualised educational experience. While this can increase the burden on schools and teachers tasked with delivering the experience, technology can play a role in delivering a tailored education experience while ensuring an educator's workload doesn't increase to a point where it's unmanageable.
What Students Want From the Future of Learning
It's not just teachers and parents who'd like to see a more individualised experience, 73 per cent of students say it's something they'd like to experience too. Key developments that students would like to see in an innovative learning environment are:
open plan classrooms and learning environments
encouragement to collaborate
inquiry-based learning
teacher-directed learning.
How can we Create Individualised Classrooms?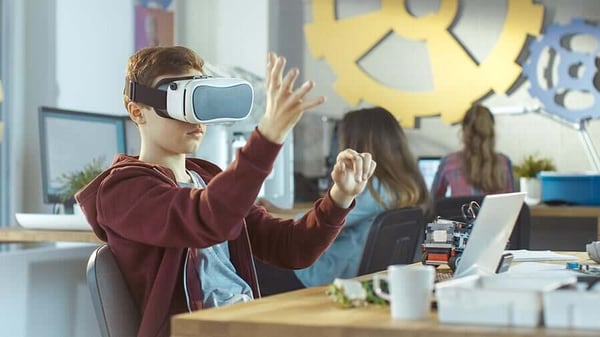 The suitability of each of these elements depends on the subject and type of skills and abilities that educators are aiming to instil in students. What remains constant, however, is that technology plays a vital role in every aspect of making learning environments collaborative and engaging. Thinking about how your school can use technology to meet the educational needs of each student is a critical part of delivering quality student outcomes now and into the future.
We're here to help your school provide the most innovative and effective learning environments for positive student outcomes. Click here to learn more about how we can help.
Related Posts
You might also like