Attracting and Retaining the Best and Brightest Teachers
As technology has changed the way students experience their education, it prompts the need to attract and retain the next generation of teachers.
In recent years, concern about the dropout rate of teachers indicates that schools need to ensure their cultures allow teachers to fulfil their goal of helping students while gaining the other benefits that drove their decision to build a teaching career. Although a national database to determine attrition rates doesn't exist, it's estimated that between 30 per cent and 50 per cent of teachers leave within the first five years.
Why Teachers Choose Their Career Path
Teachers often choose the profession because they want to make a difference in the lives of their students. We all remember that one teacher who encouraged us and was genuinely interested in our unique skills and abilities. These teachers who bring inspiration to their work may have even motivated your current career.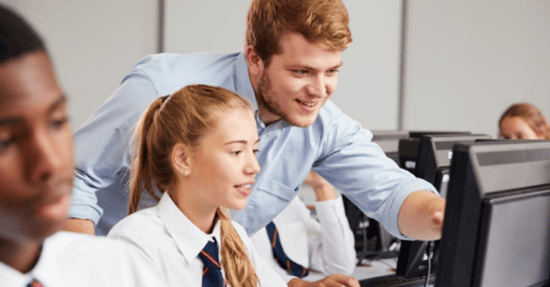 One of the other key factors that prompt people to choose a teaching career is the flexibility and family time that school holidays provide. While school holidays still provide some of this flexibility, the increasing burden of reporting, communication, and understandable focus on students' mental health and wellbeing can increase teachers' workloads to the detriment of other students' learning and their health and wellbeing too.
How to Retain Your Teaching Staff
With the administrative burden associated with a more connected and communicative schooling experience here to stay, having the right technology, systems and processes in place can help to alleviate the pressure. It will help your school streamline and improve its communication and student and parent experience while saving teachers valuable time, so they have the energy for the work that matters most — teaching the next generation of bright young minds.
We're committed to your school's needs and understand you're busy with other priorities. Let us take the heat off with our expertise to help you finance and manage equipment that lets you attract and retain your next generation of teachers. Click here to learn more.
Related Posts
You might also like