Key challenges and opportunities for the transportation and logistics industry in 2021
The transportation and logistics industry saw astronomical demand in 2020 as the impacts of the COVID-19 pandemic filtered through the world. Not only were some companies dealing with the effects of a cyberattack, but the prioritisation of certain medical goods along with an increase in online shopping resulted in the need to adapt operations and supply chains quickly.
As an industry moving to keep up with shifting consumer demands, particularly those driven by technology and innovation, there is a range of challenges and opportunities that transportation and logistics companies will encounter in 2021. In this article, we outline some of these challenges and opportunities and how businesses can future proof their operations.
Challenges in the transportation and logistics industry
The key challenges the industry will face in 2021 are primarily centred around technology and changing consumer behaviour. While these were present before the pandemic, like other industries, the impacts have highlighted the need to innovate and update old systems and processes.
Supply chain integration
The globalised nature of modern trade means trade flows and geopolitics play a larger role than ever before on supply and demand impacts. Further, it highlights the importance of integrated data across the supply chain to adapt quickly to changes, make the chain of custody reliable, and avoid data silos.
Digital transformation
Although many in the industry are talking about artificial intelligence (AI) and big data, from a supply chain risk perspective, it's still arguably not a key priority given the relatively low use of these developments in the industry. It's important to remember with these technologies that change can be implemented iteratively, improving one area of the business before rolling it out for other uses.
The slow uptake of technological advancement presents one of the biggest challenges for the transportation and logistics industry. Internet of Things (IoT), AI and data analytics can revolutionise how supply chains operate. IoT plays a critical role in developing automated warehouses along with tracking couriers and deliveries. Similarly, AI can learn repetitive manual processes so these can be automated.
Opportunities in the transportation and logistics industry
Similar to the challenges outlined above, the critical opportunities for the transportation and logistics industry centre around technology. It's important to note that challenges also represent opportunities for change and growth. Overcoming some of the common challenges in the industry will put businesses in a good position to drive profitability, customer satisfaction and efficiency.
Data and analytics
Data and AI-driven optimisations include more accurate pricing, effective inventory management and tracking, establishing predictive maintenance processes and insights to identify outliers proactively. In an industry with large assets such as ships, trains, planes, trucks, vans and real estate, having the right systems to manage, integrate and analyse your data effectively provides the business intelligence required for prudent decision making.
For example, using data analytics tools to monitor factors such as weather and fleet schedules allows transportation and logistics companies to better plan their routes and optimise business operations.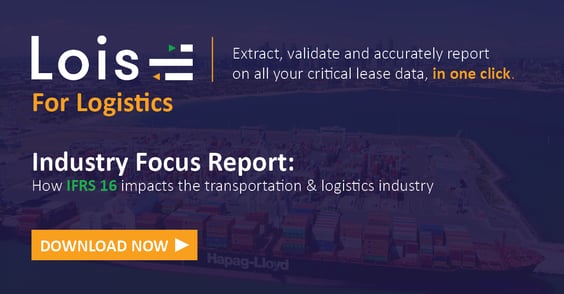 Cloud computing
Cloud-based and software as a service (SaaS) solutions provide companies with the tools for efficient workflows with low capital investment. These solutions not only enable people to work from anywhere, but it helps to address the challenge of data siloes by implementing tools that integrate data across a range of business systems. For these solutions to run optimally, your people also need the right hardware and software to work and collaborate efficiently.
Last mile delivery
The pandemic not only impacted the first steps in the supply chain as global lockdowns saw factories and ports operating at low capacity or not at all, but last mile delivery too. The final steps of the supply chain where goods travel from the warehouse or distribution centre to the customer were under intense pressure in 2020. This will continue, albeit to a lesser extent, throughout 2021.
Companies are also looking at ways to locate distribution centres closer to cities to meet increasing demand, using drones for last mile delivery and smart lockers to address the problem of returned deliveries if customers aren't home for the delivery.
As this is directly related to customer satisfaction, it's critical to get last mile delivery right. Demand management is focused on accurately forecasting customer preferences based on historical data and sales force information. These are key factors in optimising your working capital to customer satisfaction ratio.
Addressing challenges and capitalising on opportunities
While it all sounds exciting, it can be challenging to know where to start, especially in companies where old systems and processes are deeply ingrained. Further, improving systems and processes to decrease the bottom line rather than increase the top line can be a missed opportunity. Companies in the industry would benefit from making changes in a way that integrates the supply chain into the commercial side of the business to drive revenue growth. This approach requires a holistic view of business planning that balances people and technology.
To address challenges such as siloed data and systems and encourage the uptake of the opportunities available through developments such as digital transformation, companies need to look at change with a people perspective.
Who in your company could be champions of digital transformation? What project management methodologies could you implement to pilot and rollout transformational ideas? It's important to remember that technology advancements, like other organisational changes, are iterative. Starting with one area of the business while involving other key stakeholders that will benefit from the change will help establish the foundations you need for long-term technological change in your business.
Looking ahead: Innovate and keep moving
Understanding and responding to the drivers of challenge and opportunity in transportation and logistics, particularly technology and consumer demand, will be critical for businesses in the sector. 2021 is set to be another transformational year driven by the impacts of the COVID-19 pandemic. The companies that use these challenges to optimise their businesses and capitalise on new opportunities will have the competitive edge they need now and into the future.
---
At Quadrent, we can help you access the latest technology to swiftly take advantage of any potential opportunities without taking a hit on your CAPEX or using up your debt facility. To learn more about how to do this you can find more information here.
Related Posts
You might also like